Dreaming of an especially relaxing, pampering vacation? You have reached the right place.
Villa Sul Mare touches the magical shores of the city of Ashkelon along the southern, pristine beaches of the Mediterranean Sea. The Villa offers an exclusive, fully accessorized experience set in a unique landscape alongside all the treats required for a perfect vacation.   
It is the perfect recipe for a dream vacation, whether a romantic vacation for two or a pampering family vacation.   
What awaits you at Villa Sul Mare
The Villa comprises a large, fashioned compound encompassing seven magical, luxurious suites, set apart from each other and offering gusts privacy and tranquility. In the yard, the Villa offers a large, spacious heated pool, guests may enjoy year-round. The yard also offers a large pampering hot-tub where you may relax your muscles and have a complete rest. To complete the experience, the pool premises also comprise for your convenience external showers, a barbeque area and an accessorized kitchen. On the roof of the Villa there is a tanning terrace with a shower and a panoramic view of the ocean.    
The Villa Sul Mare Vacation Homes is located in Ashkelon, offering suites and free Wi-Fi access. Guest also have a private swimming pool, garden and barbeque facilities at their disposal.
The Villa is located Ashkelon's magical beach and its' beautiful marina.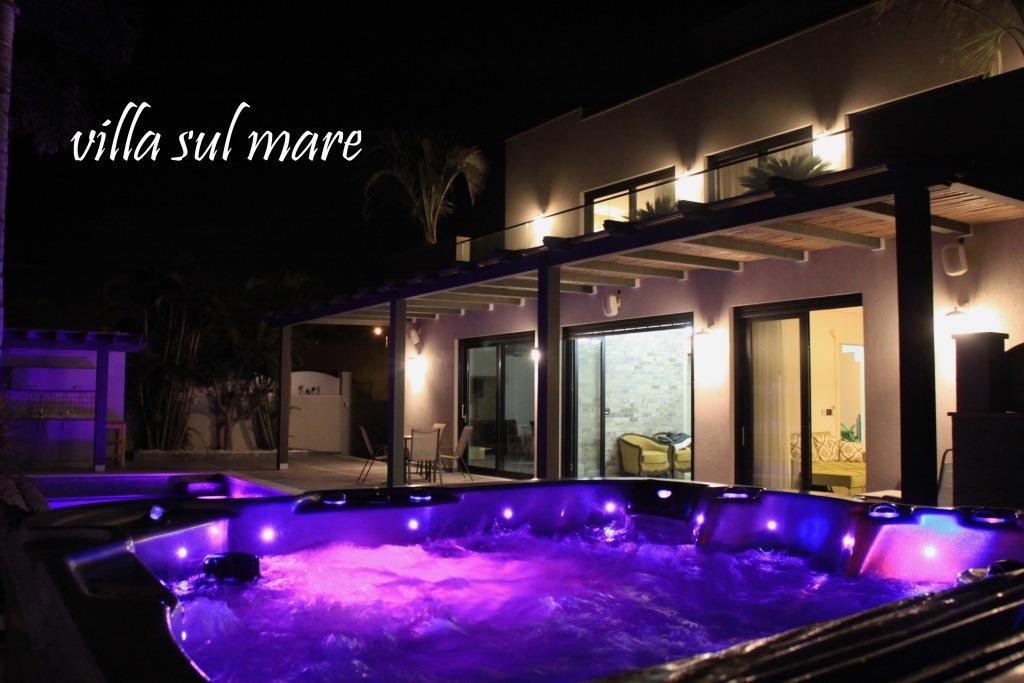 Suites at the Villa include an accessorized kitchen, a smart flat-screen TV set, a sitting area and one bathroom with a shower.
The luxuriant furniture, multi-lingual hotel staff and all other treats awaiting your arrival, will render this vacation nothing less than perfect.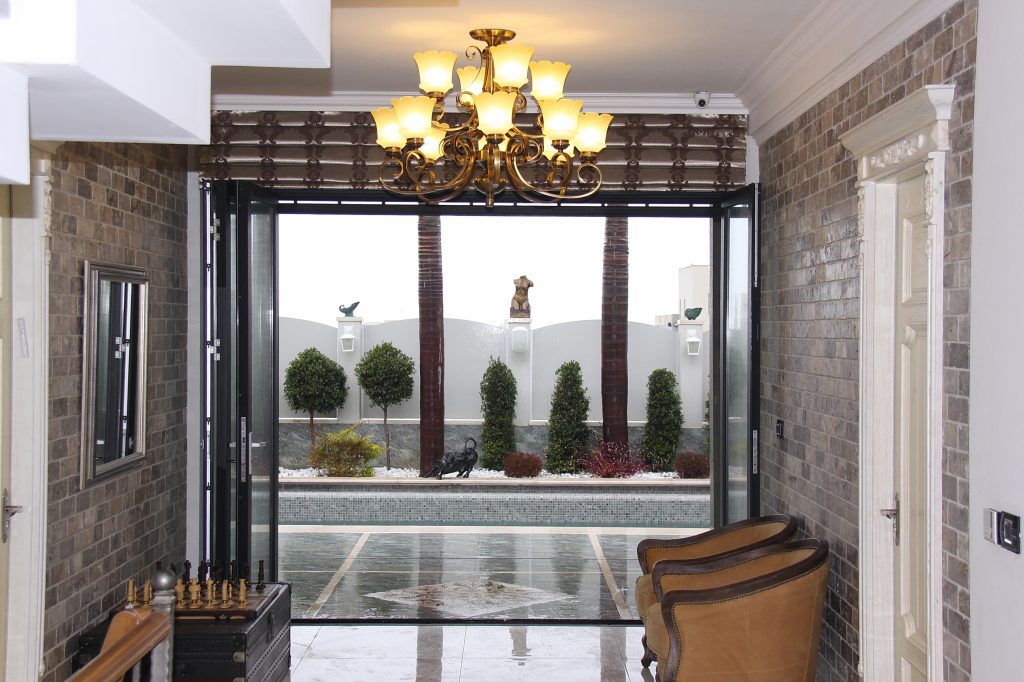 You may also enjoy an external pool on the premises. If you wish to get acquainted with the area, you may rent bicycles from the staff and go out riding or hiking in the area.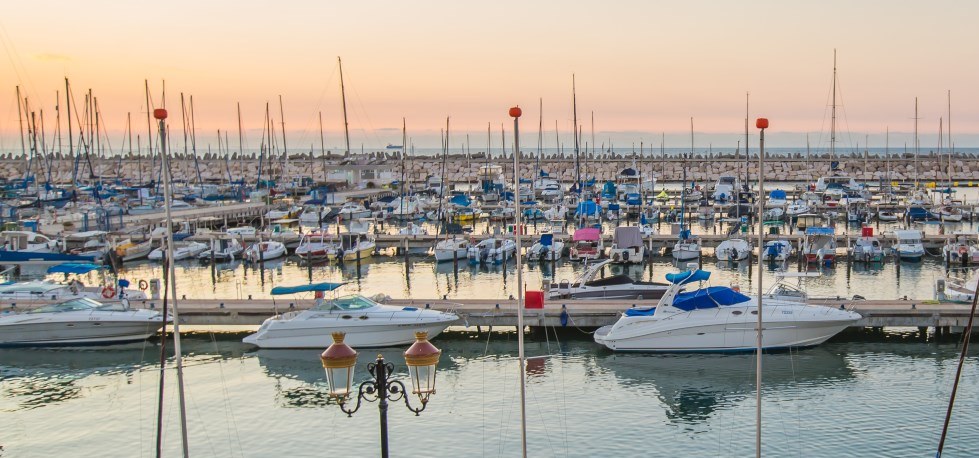 A completely relaxing experience
In order to ensure an utterly relaxing experience, we prepared for you perfect, luxurious garden furniture that will allow you to sit back and enjoy yourselves in the Villa's pampering yard. Additionally, you may enjoy a tanning roof with a magnificent view overlooking the beach, where you can tan in privacy for your contentment.   
A good vacation also includes good food, and here, at Villa Sul Mare, it is fully understood. You may have breakfast in one of the Coffee Shops within the premises of Ashkelon's beautiful Marina.
The Villa's yard also offers a fully accessorized outdoors kitchen, where you may cook in the open air and prepare pampering, tasty meals. Fashioned, state of the art barbeque facilities also awaits you, allowing you to have a pool-side barbeque. 
Villa Sul Mare – the way to turn a vacation into the perfect vacation.
The luxuriant furniture, multi-lingual hotel staff and all other treats awaiting your arrival, will render this vacation nothing less than perfect. Guests have at their disposal free Wi-Fi, smart TV sets, cable TV, VOD, Netflix and free parking – all in order to ensure their utmost convenience. 
Villa Sul Mare is located at the beating heart of the city of Ashkelon, not far from vibrant commercial centers where you may shop or hang out in the pleasant coffee shops along the beach, and enjoy a diverse night life. The Villa is also located about 100 meters from the pristine, pleasant coastline of Ashkelon, where you may take an enjoyable deep.
The Villa offers a unique experience of commercial centers teeming with life, picturesque restaurants and coffee shops as well as pristine beaches, tranquility and relaxation from the daily routine. All of these make a vacation at Villa Sul Mare a sure recipe for an utterly enjoyable experience.     
The Royal Suite, as suggested by its name, is the largest and most majestic among Villa Sul Mare's seven suites. It spans 145 sq. m (~1560 sq. ft.) of luxury and prestige with a 70 meter (~230 feet) long terrace.   
The Piraeus Suite is perfectly located on the magical, pristine shore of the city of Ashkelon – a bubbly, vibrant tourist city. Adjacent to the Villa one can find a wonderful, modern shopping area offering all popular brands.   
The Poseidon Suite is designed to offer a romantic weekend for two as well as a venue for people seeking to retreat from their daily routine, family and children and treat themselves to a particularly enjoyable couple's experience.
The Venus Suite is designed according to principles of pure beauty and aesthetics and is perfect for couples looking to experience a particularly intimate and romantic weekend; inside the suite you will find a fashioned pampering bedroom with a large comfortable double bed.   
The Aphrodite Suite represents everything represented by the Greek goddess Aphrodite – the goddess of Love and Beauty. The suite was designed with prestige and grandeur in mind, reminiscent of the famous Greek goddess; the suite faces the pool.    
The Apollo Suite contains all that represents space and freedom. In the suite, you will find a spacious, pleasant bedroom with a double bed where you may stretch out and have a truly uninterrupted sleep; the suite faces the pool.  
Vacation means pampering, and the Zeus Suite is all-round pampering. The magical suite offers a fully equipped kitchen, including a pleasant coffee area where guests may prepare light meals without having to leave the pampering compound.